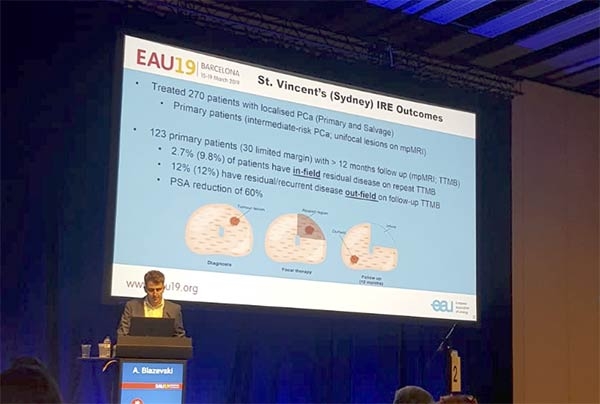 Professor Stricker was invited recently to present the outcomes of his focal therapy treatment with the NanoKnife at the international annual scientific meeting of the European Association of Urology.
Dr Blazevski, one of Prof Stricker's fellows, presented the results of Stricker's first 300 cases. The presentation of this data was well received. The same results were also recently accepted for publication in the journal European Urology Oncology: "Oncological and Quality-of-life Outcomes Following Focal Irreversible Electroporation as Primary Treatment for Localised Prostate Cancer: A Biopsy-monitored Prospective Cohort".
In addition, the outcomes of salvage focal NanoKnife therapy after failed radiation were also presented. This presentation won an award for best poster at the meeting.