The number of treatments and all the variables that attach to them can be quite confronting. Especially if you have just been told that you have prostate cancer. How effective each particular treatment is differs from case to case, from person to person and from doctor to doctor. A significant part of the treatment choice is based on the stage and grade of the prostate cancer. Then, understanding which treatments will give the best outcomes and which of these best respect the patients needs will allow us to tailor a treatment plan.
Technologically advanced treatments such as robotic surgery can bring real benefits, but may not be an automatic choice. I will never recommend technology for technology's sake. Choosing a treatment is a doctor and patient driven process and is always made based on what is best for the patient.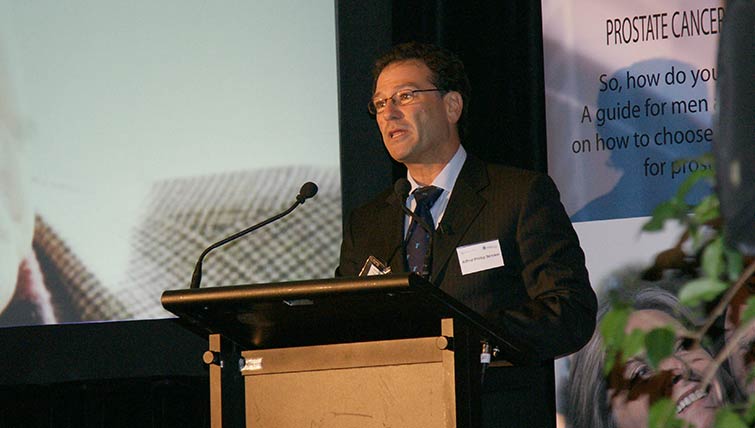 Professor Stricker's educational DVD was originally launched in Canberra in Parliament House by both sides of parliament in 2009 to help all prostate cancer patients Australia wide understand the treatment options facing them when newly diagnosed with a localised prostate cancer.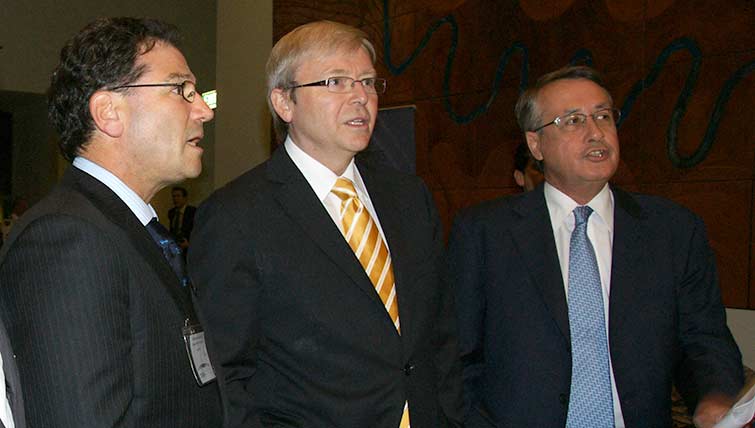 Prime Minister Kevin Rudd and the Deputy Prime Minister Wayne Swan attended the DVD launch.