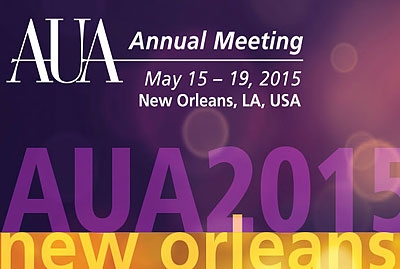 Prof Stricker presented MRI and focal therapy results at the recent American Urological Association Annual Meeting. MRI was the most topical area at this meeting. His results confirmed the accuracy of multiparametric MRI of the prostate in highly experienced hands.
Prof Stricker's results confirmed the accuracy of multiparametric MRI of the prostate in highly experienced hands. It showed that if an MRI was negative (PI-RADS 1/PI-RADS 2) that there was a very low chance of missing any significant cancer. This is a major finding and could save a large number of people unnecessary biopsy.
The focal therapy initial experience for using irreversible electroporation (NanoKnife) was also presented.This was by invitation to the British and Australian group. This confirmed that the first 65 patients that Prof Stricker has treated have had very negligible side effects and have had remarkable preservation of potency and continence. In addition, almost every patient was treated as a day patient and early cancer results are extremely optimistic with over 85% clear of cancer and in the more recent ones over 95%. Prof Stricker continues to collaborate with the Memorial Sloan-Kettering and with University College Hospitals in London and the shared data of these three major centres will be collated very shortly and published together.
Prof Stricker however still strongly feels that focal therapy is only suitable for a select group of people who have certain prostate cancer risk factors, a focal lesion, where the attitude to whole gland therapy is relatively negative and where there is a definite index lesion as evidenced by size, biopsy and possibly genetic information and imaging. It is also being confirmed that a safety margin of at least 9 mm around the tumour is mandatory. Irreversible electroporation appears to be one of the best energy sources as it does not rely on heat and freezing for its effect and appears to preserve normal structures such as nerves and blood vessels which is unique to this form of energy. Furthermore, accurate placement of the wires using MR-ultrasound fusion has become a recent innovation that Prof Stricker has introduced to this treatment.