Seeds continue to be utilised in his practice with outstanding results in the appropriately chosen patients. Generally, these patients are people with a low-risk prostate cancer, with minimal urinary symptoms, in middle-age, particularly those wanting a less invasive form of therapy and a very rapid recovery.
Recently he did a review of his cases where there was at least a two-year follow-up and up to 14 year follow up.. In looking at over 500 of his cases the results were as follows:
Cancer-specific survival 100%.
Local recurrence 3%.
Urinary incontinence (mild) 1%.
Erectile dysfunction 30%.
Ideal patients – Gleason 3 + 3 or Gleason 3 + 4 cancer with 50% of the biopsies cores tended to fare less well. Furthermore, patients with PSAs of >15 or patients with Gleason >3 + 4, also did not do as well with seed therapy alone (see Table 1).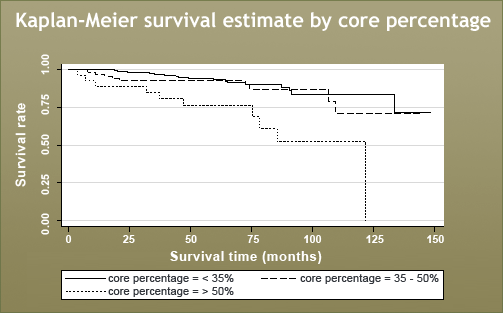 Seed therapy therefore remains an excellent option for middle-aged patients with low-risk or intermediate-risk low-volume disease in patients wishing a less invasive treatment option and a rapid recovery.